Current Matches: [~ liveCount ~]
Calgary & Area Featured Listings
[~ listing.neighborhood ~]
[~ listing.price | rmCurrencyRounded ~]
[~ listing.description.bedrooms ~] beds
/
[~ listing.description.bathrooms ~] baths

Full: [~ listing.description.f_bathrooms ~] Half: [~ listing.description.h_bathrooms ~]
/
[~ listing.description.size ~]
[~ listing.lot_size ~]
ft
2
View Details
View Video
Blog
Brad Whites Real Estate Blog
Why a Realtor Streamlines the Process of Selling Your Home So, it is time to move onwards and upwards in life and move house! Moving is a dynamic process that involves much more than a simple transaction. From marketing to proper evaluations and inspections, it is advisable to us

Making Your Space Feel Bigger Smaller rooms can create a decorating challenge for homeowners. While some may be dealing with a space that is smaller overall – such as a condo or apartment – others may have just a couple of smaller rooms that look and feel cramped. While enl
Search Listings
Access and search every listing on the MLS® System using our simple, easy to use map search.
Start Searching
Price My Home
The first step when selling your home is to set the right price for the current market conditions in your area.
Get A Home Evaluation
Email Updates
Create and save custom listing searches, and opt-in to get new listings that match your search emailed directly to you.
Sign Up Now
Calgary Real Estate from Brad White
Selling or Buying a Home Isn't Easy!
I can help, no phone call is more important than yours. I promise to provide the most professional, ethical and informed real estate services in the Industry. For accurate and efficient real estate advice, please contact Brad White today.
Brad White is a professional Calgary realtor with over 25 years of residential real estate experience. In today's challenging Real Estate market, your choice of Real Estate Professional does matter! For a greater probability of success, you need a dedicated professional, one who can guide you through the process and be counted on to protect your investment!
Whether you are purchasing, selling or wish to investigate the possibilities, I care about your needs and will take the time to provide personal attention and 100% client satisfaction. Are you interested in buying or selling a home in Calgary? I can help! Click here, to arrange a meeting today.
Free Market Report
If your just interested in keeping up to date with the market in your neighborhood let me know and I will send you a monthly market report tailored to the communities that your interested in. Register here: www.bradwhite.ca/community-market-report
Contact me today, to discuss your market report and your Calgary Real Estate needs. I'm happy and available to help! Click here to get started today.
http://static.rmcloud.com/RMOimages/siteimages/86/111/YYC Monthly Report - Download (1).pdf
About Brad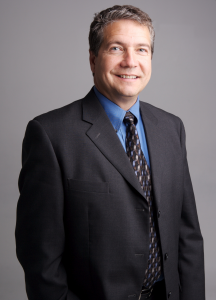 Brad White
is a professional Full-time Calgary REALTOR® with over 25 years of residential real estate experience. Living in Calgary for over 40 years gives Brad a unique understanding of the Calgary real estate market and economy. Brad is fully committed to his clients and provides lasting value by staying on top of Market trends and using the latest technologies.
Learn More